XR Training & Simulation
At ActiveMe located in LLN and Barhain, we have a decade of experience creating immersive and interactive tailored solutions. Virtual XR training solutions and simulation are a logical consequence in our company development involving the same knowhow and technologies but designed for different purposes and industries.
"We remember better what we experience but even better what we feel!"
ActiveMe has the expertise and high qualified resources to make your training more immersive, more realistic and more retainable than traditional training programs.
Our cutting-edge custom XR training will revolutionize your company training program at a price you can afford.
"We enhance training processes at businesses, large and small"
What's XR?
XR is an emerging umbrella term for all the immersive technologies. The ones we already have today: Augmented Reality (AR), Virtual Reality (VR) and Mixed Reality (MR); plus those that are still to be created. All immersive technologies extend the reality we experience by either blending the virtual and "real" worlds or by creating a fully immersive experience.
XR Training, a bunch of advantages…
Traditionally, the most effective training situations exist in one-on-one learning environments, such as when the employee has a dedicated expert mentor or trainer. However, in large, distributed organizations, scaling this model is unrealistic.
The other end of the spectrum involves training videos, manuals and classroom lectures. While these methods are easy to quickly distribute across a large workforce, they are less effective, as learners retain far less information through these methods.
Over the past few years, immersive learning has taken hold in companies across industries to fill in the gap and offer a highly engaging, effective, and scalable alternative for learning and development.
It's a common adage: practice makes perfect. We learn by doing, and VR gives people the opportunity to repeat a practice as many times as necessary at practically no cost.
Some of the advantages: improve employee performance, reduce training cost, do the impossible, boost learning retention, create more engaging learning program, more practical hands-on approach, safety, built-in measurement & grading, scalable, simple worldwide distribution, encourage exploration, trial & mistakes, collaborative learning, immediate feedback,…
Hardware for XR training and simulation
Thanks to our technology intelligence, we follow the quick evolution of the market and take part in early access developer programs to test all new hardware prototypes and advise you on the best technology. A wide range of different hardware is available on the market, we will recommend you the best technical solution based on your business needs.
Add-Ons
In all XR experiences, we can integrate extra add-ons to reach higher retention rate, more realistic trainings or deeper analyses such as eye tracking, motion platform, haptic gloves or vest, walking pads, custom sensors & simulators, …
A wide range of possibilities is available, from ready to use solutions to custom built simulators. ActiveMe will always recommend you the most effective solution to fulfill your business needs.
For each business, there are different solutions to customize your experience and make it more realistic. During the study of you project, we will advise you on the solutions available for your business.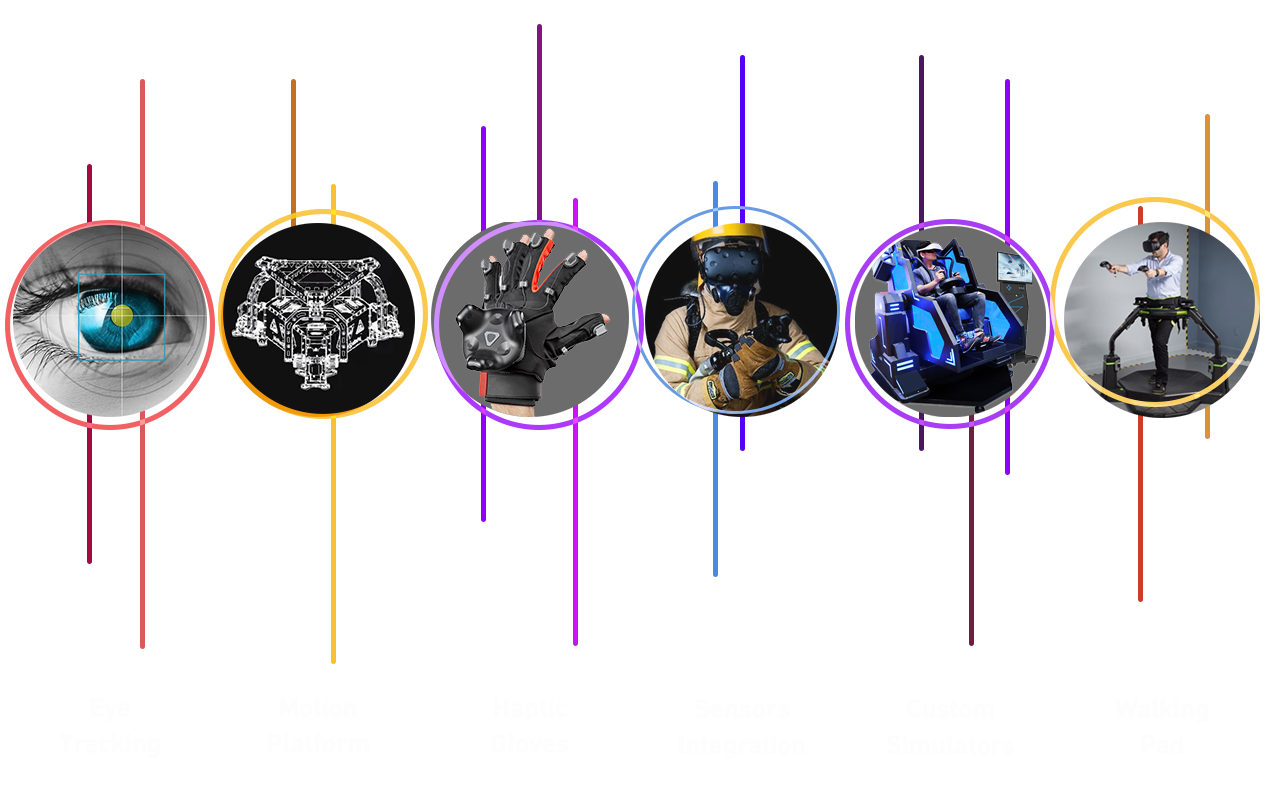 For your business?
The rise of XR technologies is revolutionizing training across a variety of industries such as oil & gas, medical, aviation, industries, automotive, building site machinery, construction & assembly, fire, police, schools and universities,… There are more and more opportunities to learn about and engage with XR and the potential is hugely exciting.
It is clear that XR provides users with a creative way to engage in a variety of new environments through simulation technology. In addition to this, XR also offers logical solutions to modern challenges.
Some examples